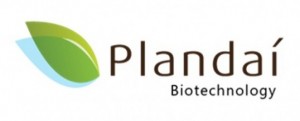 Grant Amount Between R14 Million and R26 Million to Be Awarded in 4th Q 2014
SEATTLE, WA, Apr 08, 2014 (Marketwired via COMTEX) — Plandai Biotechnology, Inc. (OTCQB: PLPL), a producer of highly bioavailable plant extracts for industries including health, wellness, nutraceutical, and pharmaceutical, today announced that it has qualified for and submitted the necessary paperwork to receive a grant from the South African Department of Trade and Industry (DTI). DTI grants are awarded based on qualifications relating to capital investment in new industry. The Company's extraction and processing factory in the Mpumalanga province in northern South Africa is considered a qualifying facility. DTI representatives will be touring the facility in the first week of May.
According to the DTI website (http://www.thedti.gov.za/about_dti.jsp), their strategic objective is to facilitate transformation of the economy to promote industrial development, investment, competitiveness and employment creation. The grant for which Plandai qualifies is based on a fixed percentage of actual capital invested in the project. Depending on the final cost of the Senteeko manufacturing facility and the percentage of award as determined by the legislature, the grant is expected to be between 14-26 million Rands ($1.3-2.5 million US). The final amount is expected to be determined over the coming 90 days with the award being paid later in 2014.
Chairman and Chief Executive Officer Roger Duffield commented, "The South African government has been among our strongest supporters, first with the $13 million government-backed loan from the Land and Agriculture Bank, and now with an additional $1.3 to $2.5 million grant to help defray the cost of building our production facility. It is a testament to their belief not only in our technology but also our efforts to revitalize the region by creating jobs and operating under a zero carbon footprint model. The grant money will be useful in supporting our operations as the factory comes online and sales begin to ramp up in the coming months."
Plandai first product to market will be Phytofare(TM) Catechin Complex, which includes the entire catechin profile derived from live green tea that is grown and processed on the Company's 8,000 acre Senteeko estate in South Africa. Later in 2014, and pending the results of a human clinical trial for treating cold and flu symptoms, the Company will begin producing Phytofare(TM) Limonoid Glycoside Complex, which contains citrus bioflavonoids that will also be extracted at the Senteeko facility using lemons bought from neighboring farms until its own lemon trees reach maturity.
About Plandai Biotechnology, Inc.
Plandai Biotechnology, Inc. and its subsidiaries develop highly bioavailable, phytonutrient rich extracts which are being utilized to deliver a new family of drugs to safely and affordably treat a multitude of diseases and conditions. Plandai Biotechnology controls every aspect of the process, from growing the raw materials on its farms in South Africa, to producing its patented Phytofare(TM) extracts in-house, allowing the Company to guarantee the continuity of supply as well as quality control throughout the entire process. Targeted industries for the Company's products include beverage, cosmeceutical, wellness, nutraceutical, anti-aging, and pharmaceutical. For more information, please visit http://www.plandaibiotech.com.
Safe Harbor Statement
The information provided may contain forward-looking statements and involve risks and uncertainties. Results, events and performances could vary from those contemplated. These statements involve risks and uncertainties which may cause actual results, expressed or implied, to differ from predicted outcomes. Risks and uncertainties include product demand, market competition, and Plandai's ability to meet current or future plans. Investors should study and understand all risks before making an investment decision. Readers are recommended not to place undue reliance on forward-looking statements or information. Plandai is not obliged to publicly release revisions to any forward-looking statement, to reflect events or circumstances afterward, or to disclose unanticipated occurrences, except as required under applicable laws.