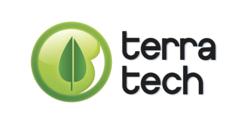 Inergetics' Executives to Participate in Opening Ceremonies at Latest Addition to Terra Tech's Network of Hi-Tech Growing Facilities
NEWARK, N.J., April 8, 2014 /PRNewswire via COMTEX/ — Inergetics, Inc. (OTCBB: NRTI), a leading developer of nutritional supplements, today congratulated its strategic partner, Terra Tech Corp (OTCBB: TRTC), on the opening of Terra Tech's expanded state-of-the-art hydroponic greenhouse in Belvidere, NJ.
The expansion of Terra Tech's hydroponic greenhouse is an important addition to its growing network of urban agriculture facilities that combine traditional agriculture with advanced technologies to make growing more efficient.
"We are so excited to congratulate Terra Tech on the cutting-edge agricultural technology that the company is applying right here in our home state of New Jersey," said Inergetics Chief Science Officer Carl Germano, RD, CNS, CDN. "We could not be more proud to call Terra Tech our partner as it continues to pioneer new agricultural approaches that are both effective and efficient. We're confident that our efforts to jointly develop CBD-based nutritional supplements and source the cannabis plants necessary for their production will benefit greatly from the proven agricultural expertise and commitment to innovation Terra Tech has displayed at this extraordinary hydroponic facility."
Inergetics CEO and CFO Michael James, Chief Marketing Officer Jim Kras, and Mr. Germano will attend a VIP Open House Reception and Facility Tour Terra Tech is hosting on Wednesday, April 16, to celebrate the greenhouse's opening and showcase the new technology to guests.
In February, Inergetics and Terra Tech announced a strategic partnership to jointly develop a line of natural Cannibidiol (CBD)-based nutraceuticals that will offer relief to patients experiencing pain, nausea and other debilitative symptoms.
The two companies recently announced the formation of their Scientific/Medical Advisory Board, composed of an impressive roster of respected medical professionals responsible for guiding the formulation of a proprietary line of CBD-based nutritional supplements. The first medical grade supplements are expected to be distributed via medicinal marijuana dispensaries.
About Inergetics, Inc.
Inergetics' (OTCBB: NRTI) portfolio of brands includes: Martha Stewart(TM) Essentials, a complete line of whole-food based supplements created specifically for women; Surgex? Sports Nutrition, the preferred nutritional supplement of Army Sports; Bikini Ready?, a leader in weight loss lifestyle solutions; and SlimTrim(TM), the affordable, premium value diet brand. The company's strategic partnership with Terra Tech Corp. (OTCBB: TRTC) also continues to provide innovation by bringing quality of life and complementary medicinal solutions to the mainstream.
To learn more about Inergetics, visit www.inergetics.com, and the Inergetics brands' websites at: www.marthastewartessentials.com, www.surgexsports.com, www.surgexsportsblitz.com, www.slimtrim1.com, www.slimtrim.net, www.bikinireadylifestyle.com, www.kahunasands.com.
About Terra Tech Corp.
Terra Tech Corp. (TRTC) through its wholly-owned subsidiary GrowOp Technology, specializes in controlled environment agricultural technologies. The company integrates best-of-breed hydroponic equipment with proprietary software and hardware to provide sustainable solutions for indoor agriculture enterprises and home practitioners. Our complete product line is available at specialty retailers throughout the United States, and via our website. Through its wholly-owned subsidiary Edible Garden, cultivates a premier brand of local and sustainably grown hydroponic produce, sold through major grocery stores such as Shoprite, Food Emporium and others throughout New Jersey, New York, Delaware, Maryland, Connecticut, and Pennsylvania.
Safe Harbor Statement This press release contains "forward-looking statements" within the meaning of Section 27A of the Securities Act of 1933 and Section 21E of the Securities Exchange Act of 1934. All statements, other than statements of historical fact, including, without limitation, those with respect to the objectives, plans and strategies of Inergetics set forth herein and those preceded by or that include the words "believes," "expects," "given," "targets," "intends," "anticipates," "plans," "projects," "forecasts," or similar expressions, are "forward-looking statements." Although Inergetics' management believes that such forward-looking statements are reasonable, it cannot guarantee that such expectations are, or will be, correct. These forward-looking statements involve a number of risks and uncertainties, which could cause Inergetics' future results to differ materially from those anticipated. Inergetics assumes no obligation to update any of the information contained or referenced in this press release.