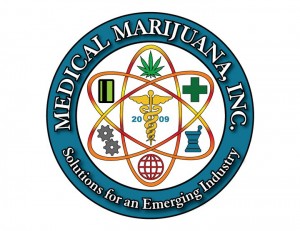 Purchase Order Valued at $1.1 Million
SAN DIEGO, April 8, Apr 08, 2014 (GLOBE NEWSWIRE via COMTEX) — Medical Marijuana, Inc. (OTC Pink:MJNA) is pleased to inform shareholders and the general public that HempWire, LLC ("HempWire") – the Company's joint venture with LiveWire Ergogenics, Inc. (OTCQB:LVVV) ("LiveWire") – received its initial purchase order for the world's first CBD-rich hemp oil-infused functional food products. The $1.1 million purchase order sets into motion production of retail packaged cannabidiol (CBD)-rich hemp oil-infused energy chew squares.
"To counter recent reports by the mainstream news media, Medical Marijuana, Inc. recently launched an awareness campaign through HempMedsPX(TM) emphasizing that one does not need to uproot and move to Colorado to access CBD-rich hemp oil products," states Michelle Sides, Chief Operating Officer of Medical Marijuana, Inc. "With the widespread distribution of the first-ever CBD-rich hemp oil functional food energy chew squares by HempWire, the public's perception that there is a CBD oil shortage will quickly change. We are excited to announce that these great tasting taffy-like chew squares will be available to consumers in May."
Bill Hodson, CEO of LiveWire says, "We've been working closely with the product development team at Medical Marijuana, Inc. for the past three months. Our goal has been to become the market leader in this category, and with this order we take a significant step towards setting a standard for CBD-rich hemp oil functional foods."
Studies indicate the global market value for functional food will be $221.58bn in 2014. HempWire's distribution network includes LiveWire's extensive chain of existing convenience store retailers, grocery stores, and pharmacy chain stores in addition to the established sales network of Medical Marijuana Inc.'s HempMedsPX(TM).
About HempMedsPX
HempMedsPX offers mainstream marketing, sales, customer service, and logistics for the cannabis industry. HempMedsPX is a corporate portfolio company of Medical Marijuana, Inc. (OTC Pink:MJNA) and the Company's exclusive master distributor and contracted marketing company. In addition to handling sales and distribution, HempMedsPX is the communication hub for the Medical Marijuana Inc. portfolio of companies.
About Medical Marijuana, Inc.
Our mission is to be the premier cannabis and hemp industry innovators, leveraging our team of professionals to source, evaluate and purchase value-added companies and products, while allowing them to keep their integrity and entrepreneurial spirit. We strive to create awareness within our industry, develop environmentally-friendly, economically sustainable businesses, while increasing shareholder value. For more information, please visit the company's website at: www.MedicalMarijuanaInc.com
About LiveWire Ergogenics, Inc.
LiveWire Ergogenics Inc. was formed in 2008 and its products are available for purchase at thousands of retail outlets nationwide or are available online at: http://www.livewireenergy.com
Facebook: http://www.facebook.com/LiveWireEnergychews
Twitter: https://twitter.com/EnergyChews
Investor Information: http://www.otcmarkets.com/stock/LVVV/quote
FOOD AND DRUG ADMINISTRATION (FDA) DISCLOSURE
These statements have not been evaluated by the FDA and are not intended to diagnose, treat or cure any disease.
FORWARD-LOOKING DISCLAIMER
This press release may contain certain forward-looking statements and information, as defined within the meaning of Section 27A of the Securities Act of 1933 and Section 21E of the Securities Exchange Act of 1934, and is subject to the Safe Harbor created by those sections. This material contains statements about expected future events and/or financial results that are forward-looking in nature and subject to risks and uncertainties. Such forward-looking statements by definition involve risks, uncertainties and other factors, which may cause the actual results, performance or achievements of Medical Marijuana Inc. to be materially different from the statements made herein.
LEGAL DISCLOSURE
Medical Marijuana, Inc. and HempMedsPX do not sell or distribute any products that are in violation of the United States Controlled Substances Act (US CSA). The company does grow, sell and distribute hemp-based products and are involved with the federally legal distribution of medical marijuana-based products within certain international markets. Cannabidiol is a natural constituent of hemp oil.