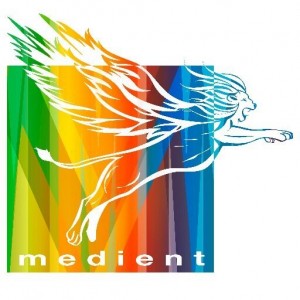 EFFINGHAM COUNTY, GA, Apr 22, 2014 (Marketwired via COMTEX) — Medient Studios, Inc. (OTCQB: MDNT) ('Medient') announced today that it will present to various investment banks, fund managers, institutional and high net worth investors at the Growth Capital Expo ('GCE') in Las Vegas, Nevada on April 29th-May 1, 2014.
Manu Kumaran, Chairman of the Board of Medient, stated, "We made a promise to our shareholders to become more aggressive in educating Wall Street about Medient and the Studioplex. Through similar presentations over the last five months our shareholder base has grown approximately four fold."
About the Growth Capital Expo The Growth Capital Expo brings together the best ideas, the most promising companies and the top deal makers in emerging growth finance for three days of education and networking in the nation's premier destination for meetings and entertainment.
About Medient Studios Medient Studios, Inc. (OTCQB: MDNT) ('Medient') (www.medient.com) is an entertainment content creation company with a strong presence in North America, Europe and India. Medient's management team has approximately 150 years of experience in the motion picture industry and is responsible for producing and/or financing over 250 movies. Medient is realigning the content creation process to enable efficiencies of scale and eliminate process waste by building a fully integrated movie and electronic game production facility as part of its Studioplex on a 1,560-acre property in Effingham County, Georgia. Once operational this production facility will be the largest of its kind in the United States.
Safe Harbor Statement The Private Securities Litigation Reform Act of 1995 provides a "safe harbor" for forward-looking statements. Certain information included in this press release contains statements that are forward-looking, such as statements related to the future anticipated direction of the industry, plans for future expansion, various business development activities, planned or required capital expenditures, future funding sources, anticipated sales growth, and potential contracts. Such forward-looking information involves important risks and uncertainties that could significantly affect anticipated results in the future and, accordingly, such results may differ from those expressed in any forward-looking statements made by, or on behalf of, the company. These risks and uncertainties include, but are not limited to, those relating to development and expansion activities, dependence on existing management, financing activities, domestic and global economic conditions, and other risks and uncertainties described in the Company's periodic filings with the Securities and Exchange Commission.