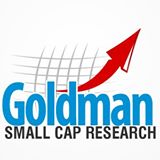 BALTIMORE, Maryland, April 10, 2014 /PRNewswire via COMTEX/ — Goldman Small Cap Research, a stock market research firm focused on the small cap and micro cap sectors, announced today that it has initiated research coverage of University General Health System, Inc. (OTCQB: UGHS), which operates integrated, multi-specialty hospitals and their surrounding networks in Texas.
With a reputation for providing quality care, and unmatched comfort and amenities at an affordable cost, University General Health's flagship hospital resembles a first-rate hotel, a feature they work to replicate in other facilities. As a result, the Company's facilities have emerged as the regional hospital of choice among doctors and patients alike. The development of new regional and outpatient facilities and targeted acquisitions should drive consistent traffic to its key facilities and future profitability. In addition to its current core Houston and Dallas hospitals, three new facilities are slated to open during 2015.
In the Goldman Opportunity Research report on the Company, analyst Rob Goldman outlines his investment thesis.
"In our view, management is using a clever hub and spoke-based and physician-centric business model that will result in impressive adjusted EBITDA profitability once the facilities reach a maturation stage. Central to this strategy is the purchase or development of acute care hospitals that act as a hub for a collection of auxiliary services like outpatient surgery centers, diagnostic imaging, free-standing emergency rooms, physical therapy and senior living facilities. While the Company's flagship operations in Houston enjoys an acceleration in adjusted EBITDA profitability, the Company's Dallas facility is nearing a key inflection point in its business cycle which will enhance overall adjusted EBITDA profits this year, making these shares attractive at current levels. Moreover, the University General Heath expansion efforts could prove to be a future game-changer."
This press release contains excerpts of our most recently published research report on University General Health System, Inc. Goldman Small Cap Research was compensated $8000 by a third party for a three month research services subscription. To view the sponsored research report, disclosures and disclaimers, or to download the report in its entirety, please visit http://www.goldmanresearch.com.
About Goldman Small Cap Research: Led by former Piper Jaffray analyst and mutual fund manager Rob Goldman, Goldman Small Cap Research produces sponsored and non-sponsored small cap and micro cap stock research reports, articles, daily stock market blogs, and popular investment newsletters. Goldman Small Cap Research is not in any way affiliated with Goldman Sachs & Co.
A Goldman Small Cap Research report, update, newsletter, or article is not intended as an offering, recommendation, or a solicitation of an offer to buy or sell the securities mentioned or discussed. Please read all associated full disclosures, disclaimers, and analyst background on our website before investing. Neither Goldman Small Cap Research nor its parent is a registered investment adviser or broker-dealer with FINRA or any other agency. To download our research, view our disclosures, or for more information, visit http://www.goldmanresearch.com.
About University General Health System, Inc. (OTCQB – UGHS) University General Health System, Inc. is a diversified, integrated multi-specialty health care provider Company that currently operates two hospitals, three ambulatory surgical centers, a number of diagnostic imaging, physical therapy and sleep clinics, and a hyperbaric wound care center in the Houston and Dallas metropolitan areas. Also, University General owns three senior living facilities, manages six senior living facilities, and owns a Support Services company that provides revenue cycle and luxury facilities management services.
For more information, visit the Company's website: http://www.ughsystem.com
Goldman Small Cap Research Rob Goldman, Analyst +1-410-609-7100 rob@goldmanresearch.com
SOURCE Goldman Small Cap Research