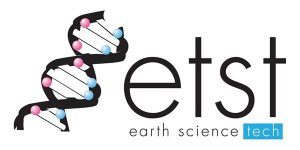 Hollywood, March 06, 2017, ETST, (GLOBE NEWSWIRE) — Earth Science Tech, Inc. (OTC PINK: ETST) ("ETST" or "the Company"), an innovative biotech company focused on cannabis (industrial hemp) and cannabinoid research and development, nutraceuticals, pharmaceuticals, and medical devices based company is proud to announce that its wholly owned subsidiary Cannabis Therapeutics timeline for its cannabis cannabinoid-based nutraceutical patent and generic pharmaceutical drug completion.
At a meeting with the company's Advisory Board on Tuesday, February 28th at Le Centre Québecois d'Innovation en Biotechnologie (CQIB) in Laval, Québec; the scientists concluded that the improved CBD Hemp Oil food supplement was ready to move to prototyping, and then to be fast tracked to commercialization. In addition, two cannabinoid-based generic pharmaceutical drugs will be ready for pre-market clinical trials related to drug bioavailability by Q3 2017. Depending on the time needed to properly conduct the clinical trials, both of the pharmaceutical drugs looks to be completed by the end of 2017 or beginning of 2018.
The first or these two generic drugs, an anti-breast cancer drug, is an important advance for the company as breast cancer affects more women worldwide than any other cancer. The components of the anti-breast cancer drug that Cannabis Therapeutics is bringing to market are contained in the World Health Organization's current Model List of Essential Medicines (2015). The WHO Model Complementary List indicates the essential medicines needed to treat priority diseases, such as breast cancer, by any healthcare system.
Other items to note from the meeting:
ETST continuously plans on updating its shareholders on the above mentioned studies as further progress and development occurs as well as highly anticipated news we plan to soon unfold.
About Earth Science Tech, Inc. (ETST): Earth Science Tech (www.earthsciencetech.com) is a publicly traded (ETST) unique Science based Biotechnology company focused on cutting edge Nutraceuticals, Bioceuticals, Phytoceuticals and Cosmeceuticals for the Health, Wellness and Alternative Medicine Markets to help improve the quality of life for Consumers Worldwide. ETST is also dedicated to providing Natural Alternatives to prescription medications through the use of its cutting edge Nutritional and Dietary Supplements. This may include products such as its High-Grade Hemp CBD (Cannabidiol) Oil, Vitamins, Minerals, Herbs, Botanicals, Personal Care Products, Homeopathies, Functional Foods and other products. These products may be in various formulations and delivery systems including (but not limited to) capsules, tablets, soft gels, chewables, liquids, creams, sprays, powders, and whole herbs. ETST is focused on researching and developing innovative Hemp extracts and to make them accessible Worldwide. ETST plans to be the premier supplier of the highest quality and purity of High Grade Hemp CBD (Cannabidiol) Oil. ETST's primary goal is to advance different High Quality Hemp extracts with a broad profile of Cannabinoids and additional natural molecules found in Industrial Hemp and to identify their distinct properties. The company is dedicated in offering its consumers the finest and purest quality All Natural-Organic Hemp CBD Oil while never compromising on quality. ETST High Grade Hemp CBD (Cannabidiol) Oil is classified as "food based" and therefore perfectly permissible in all 50 states and more than 40 countries. Cannabinoids (Cannabidiol/CBD) are natural constituents of the Hemp plant and CBD is derived from Hemp stalk and seed. Hemp oil is a well-known dietary supplement and the naturally occurring CBD possesses no psychoactive qualities and presents a continuing stream of overwhelming evidence of significant Wellness benefits. With no psychoactive ingredient, Hemp CBD Oil is a ready-for-market Hemp-based Nutraceutical. The United States Food and Drug Administration (FDA) currently considers non-THC hemp based cannabinoids, including CBD, to be "food based" and therefore saleable. These new non-psychoactive CBD-rich hemp oil products that ETST has geared up to market and distribute are beyond reproach. CBD (cannabidiol), a naturally occurring constituent of the Industrial Hemp plant, promotes and supports the nutritional health of aging bodies in particular. Source: US Government Patent #6,630,507 "Cannabinoids as antioxidants and neuroprotectants." ETST does not grow, sell or distribute any substances that violate United States Law or the controlled substance act. ETST does sell and distribute cannabis industrial hemp based products.
About Cannabis Therapeutics: Cannabis Therapeutics, Inc. is a wholly owned subsidiary of Earth Science Tech, Inc (ETST). Cannabis Therapeutics, Inc. was formed as an emerging biotechnology company poised to become a world leader in cannabinoid research and development for a broad line of cannabis cannabinoid-based pharmaceuticals, nutraceuticals as well as other products & solutions. Cannabis Therapeutics mission it to help change the healthcare landscape by introducing their proprietary cannabis-cannabinoid based products made for both the pharmaceutical and retail consumer markets worldwide. The company is currently working on finishing the launch of its new corporate website at www.Cannabisthera.com 
Some of the R&D that Cannabis Therapeutics will target will be treatments for the conditions and disorders of: Pain, Chronic Pain, PTSD, Breast Cancer, Brain Cancer, Anxiety, Depression, Glaucoma, Crohn's disease, Fatty Liver Diseases, Diabetes, Parkinson' s Disease, Alzheimer's Disease, Attention Deficit Hyperactivity Disorder (ADHD), and Drug Addictions among other things. ETST has chosen to target diseases for which, the benefits of Cannabinoids and/or CBD (Cannabidiol) have already been demonstrated by different groups of researchers around the world. However, it is through ETST's in vitro study with the University of Central Oklahoma and DV Biologics that results confirm the positive effectiveness of Earth Science Tech's CBD (Canabidiol) on breast cancer, immune cell function, and human brain cells by acting as a neuroprotectant as shown in its International Application (PCT) for its Provisional Patent. Thus, as a result by mixing natural molecules and generic pharmaceutical drugs with Cannabinoids and/or CBD (Cannabidiol) we intend to increase the effectiveness of Cannabinoids and/or CBD (Cannabidiol) and improve the treatment of different diseases. The 3 cannabis cannabinoid-based nutraceutcial patents and 2 generic pharmaceutical drugs will be based on ETST's International Application (PCT) for its Provisional Patent named "Cannabidiol Compositions Including Mixtures and Uses Thereof" was filed on October 8th, 2015 in regards to its Cannabis Hemp CBD (Cannabidiol) Oil. This application claims the benefit of ETST U.S. Provisional Application N. 62/061,577, filed October 8, 2014 and ETST U.S. Provisional Application No. 62/102,538, filed January 12, 2015.
FOOD AND DRUG ADMINISTRATION (FDA) DISCLOSURE: These statements and products have not been evaluated by the FDA and are not intended to diagnose, treat or cure any disease. Always check with your physician before starting a new dietary supplement program. The FDA has not evaluated the validity or truthfulness of these claims; therefore, we encourage you to review published researches relating to the benefits and properties of CBD hemp oils and other CBD products.
SAFE HARBOR ACT: Forward-Looking Statements are included within the meaning of Section 27A of the Securities Act of 1933, and Section 21E of the Securities Exchange Act of 1934, as amended. All statements regarding our expected future financial position, results of operations, cash flows, financing plans, business strategy, products and services, competitive positions, growth opportunities, plans and objectives of management for future operations, including words such as "anticipate," "if," "believe," "plan," "estimate," "expect," "intend," "may," "could," "should," "will," and other similar expressions are forward-looking statements and involve risks, uncertainties and contingencies, many of which are beyond our control, which may cause actual results, performance, or achievements to differ materially from anticipated results, performance, or achievements. We are under no obligation to (and expressly disclaim any such obligation to) update or alter our forward-looking statements, whether as a result of new information, future events or otherwise.