Chemistree Technology Inc. (CSE: CHM and CHM.wt) (USOTCQB: CHMJF) announced a funding agreement with The Physician's Choice LLC, a leader in research, development, and utilization of quality hemp-derived cannabidiol or CBD.
In a statement released by Chemistree's President, Karl Kottmeier, the investment poses as a "great opportunity" for the company to leverage and integrate cannabis assets on a much larger scale.
"The investment we are making into PCCBD gives us exposure to an entirely new industry," says Kottmeier.
Cannabidiol or CBD has become a popular household name with over 50 states legalizing and recognizing the product as medicine for pain, diabetes, addiction, and epilepsy.
The surge of popularity and demand opens interest for the Food and Drug Administration to categorize CBD as hemp, a cannabis derivative with a deficient concentration of psychoactive compound delta-9-tetrahydrocannabinol or THC. The passing of Agriculture Improvement Act of 2018 or the 2018 Farm Bill removes hemp from the list of Controlled Substance, making CBD a fair trade product.
CBD for medical practice
Cannabidiol is a minor constituent of marijuana. However, the extract does not cause intoxication compared to marijuana's primary concomitant, THC or delta-9-tetrahydrocannabinol. Unlike THC, CBD does not bind or act on CB1R or the cannabinoid receptor responsible for the high effect in marijuana.
Scientists, however, find traces of CBD binding with the other receptor called serotonin 5-HTIA which is responsible for regulating sleep, mood, anxiety, and pain.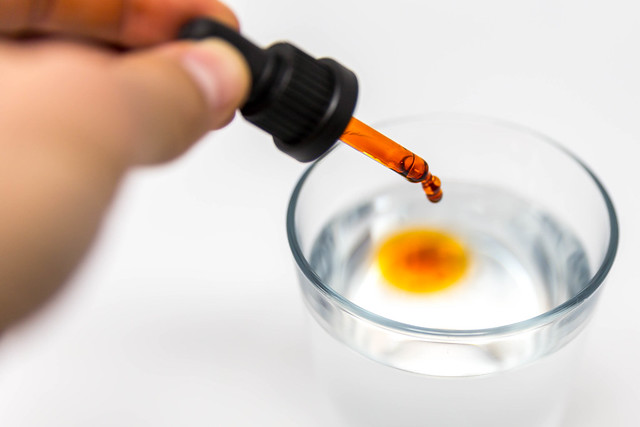 Back in 2013, Charlotte Figi's story broke out in the national and international media scene. Charlotte, diagnosed with intractable pediatric epilepsy, experienced constant severe seizure since she was three months old. The child felt a glimpse of hope after she took oils extracted from marijuana that contains a higher dosage of CBD-to-THC.
The clinical evidence received from Charlotte's case opened for the development of a drug named as Epidiolex, a CBD extract that the FDA recognizes as an effective treatment for Dravet syndrome and Lennox Gastaut syndrome.
CBD as an effective course for Pain Management
The National Academy of Medicine revealed that over 100 million Americans are living with chronic pain that significantly reduces an individual's quality of life and ultimately, increase healthcare costs.
Treating chronic pain has been a "crossroad" according to The Physician's Choice CBD. Jumping from various forms of pain medication and treatment posses harmful side-effects, end-organ damage, and possible addiction that concerned most medical practitioners.
Currently, doctors offer a myriad of different treatments like physical, interventional, and complementary therapies. Unfortunately, as discussed by PCCBD, are not enough to successfully treat and manage patients with complex pain.
"Managing various pain syndromes with medications that do not exacerbate severe medical conditions and behavioral risk factors is an ongoing challenge for medical professionals," says PCCBD's Dr. J. Julian Grove.
In light of these dilemmas, it becomes a driving force to develop a product line of cannabidiol that correctly manage specific pain syndromes.
Pain Therapeutic
Currently, all evidence for CBD's effects on pain management comes from animal-based research. CBD injections and oral intake successfully prevented and reversed signs of neuropathic pain development. The drug successfully dissipates a sensation of pain caused by nonirritant stimuli.
Topical CBD significantly reduced the development of joint pain on mice with osteoarthritis. CBD gels also minimized swelling and inflammation on mice with arthritis.
Further, Topical CBD applied as a cream, oil, or sprays on children with epidermolysis bullosa made wounds heal faster, lessen blisters, and reduced pain. The most significant findings on Topical CBD is that parents who've used the drug for epidermolysis halted the use of oral opioid analgesic pain medication.