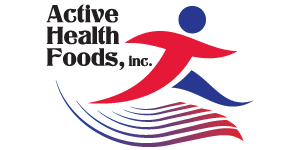 Company Hires Master Broker Firm to Secure Product Placement, Increase Sales
RIVERSIDE, CA, Apr 25, 2014 (eTeligis.com via COMTEX) America's top retailers may soon be making shelf space available for a new line of All Natural, Sugar Free, Organic, and Gluten Free products.Active Health Foods, Incorporated (OTCQB: AHFD) has hired renowned consulting firm Queathem & Associates, Inc. of Irvine, California to secure placement of its products in Major and Independent Grocery, Drug, and Convenience Chains.
Among the Major Retailers with whom Queathem & Associates, Inc. routinely works are Drug Chains Rite Aid and Walgreens, Convenience Store Chains Circle K and 7-Eleven, and Wholesale Giants Costco and Sam's Club.
Active Health Foods, Inc. is best known for its Active X Energy Bars and All Natural Sparkling, Flavored, "Sugar Free" Soft Drinks.
"Our product is second to none and we are excited to give consumers greater access to our top-quality products," explains Active Health Foods, Inc. President Greg Manos."We spare no expense in making products that live up to the health benefit claims they make.By putting our energy bars and flavored waters in national stores, we're enabling more people to enjoy those health benefits," he adds.
Right now, Active Health Foods, Inc. products are only available through its website and network marketing representatives.
Queathem & Associates, Inc. is a California-based Food and Beverage Sales, Marketing, and Consulting Company.It specializes in the placement of products that bring value and excitement to the categories they represent and is aligned with a network of Brokers and Distributors across the United States who assist in placing quality products into hundreds of Retail Accounts.